Some of you might remember the totally crazy overpowered cooling solution that TennMax once created for the Voodoo2 cards. But sadly have they become extremly rare. I have always wanted one of those coolers, but havnt had any luck finding them.

So i thought, why not make some replicas of the TennMax Voodoo2 cooler? I'm sure that i'm not the only one who have wanted one of those.The steel plate underneath the the fan is not hard to make, i'll just be cutting it out in a metal plate and drill the screwholes. But the main problem i came by was the fan fan housing itself. The original TeenMax cooler came with cooling fins inside the fan fan housing. That detail have i decided to abstain, Because it would be way too hard for me to make. So i just choose to make a model of the fan housing witchout the cooling fins, the free space will increase the airflow from the inside of the housing, and will blow out and cool down the matalplate.

Here is the model i made of the plate and fan housing. (I'ts also me who made the Voodoo2 model)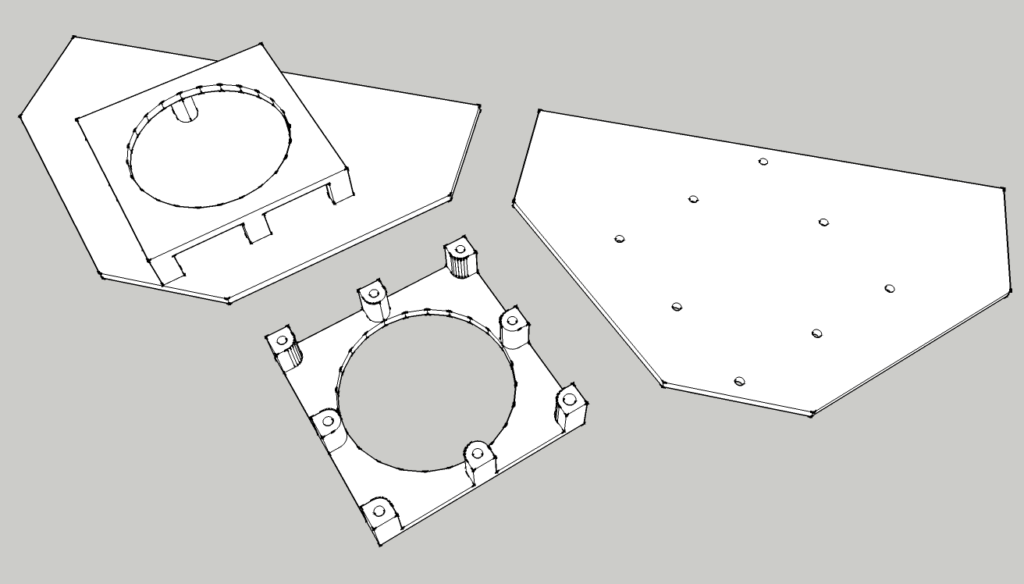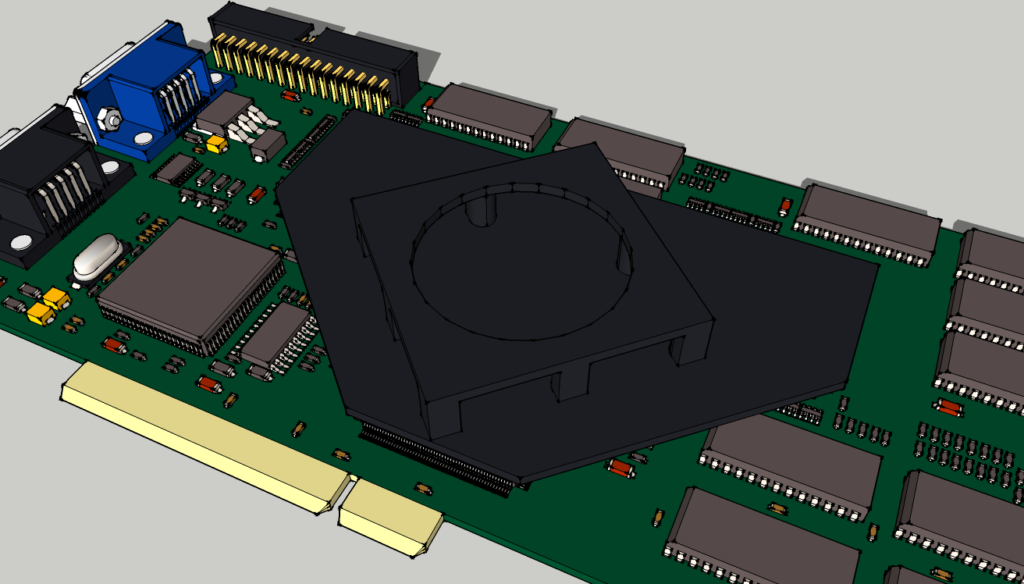 I have ben searching around for quite some time, trying to find a fan for it. And i actually ended up finding a "Seng Feng" fan, wich looked exact the same as the original fan on the TennMax. So i just bought every single one of them on ebay. The fan does ofcourse not come with the original fan sticker, so i will have to make my own stickers for the fans. Cuz of the lack of pictures on the internet, did i have to make my own TeenMax fan sticker logo in photoshop.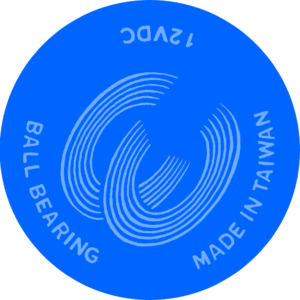 And here is a picture from the fan that i have bought, still waiting to get them home.
Sadly will there go some months before i can move forward with the project, because i dont have any 3D printer yet. And i really dont have that kind of money right now, have to
save for a few months. In the meantime will i be working on a very specail Voodoo2 and Voodoo5500 cooling solution wich dont require any 3D printer. But i'll be posting that later.
If everything goes as planned will i be giving some replicas of these teenMax coolers evay to who really have wanted them. Will be great to actually be able to help a bit in the 3dfx community. And hopefully when i can afford a 3D printer, will i start some other awesome projects where i make some rare stuff, not so rare again.
Hope you enjoyed it, will keep you updated one i have that 3D printer.
---
Update!!!
---
I now finally owns a original TennMax Voodoo2 cooler! 🙂